IOSH Working Safely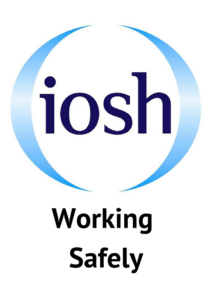 courses are designed to improve the safety culture within an organization and provide employees with an understanding of how their actions contribute to safety, health, and well-being, as well as their individual safety responsibilities in keeping themselves and others safe at work.
The IOSH Working Safely course is suitable for employees at all levels of any organization and in any sector, as well as those seeking to enter the workplace.
Benefits of Achieving the IOSH Working Safely® Certificate
Enables delegates to define hazards and risks
Enables delegates to identify common hazards
Improves an organization's overall safety performance
NCB is IOSH-approved to deliver IOSH Working Safely® worldwide
Online: Flexible, self-paced study, around 8 hours or study – worldwide
Classroom: Tutor led Course,1 day
In-Company training: worldwide
IOSH Working Safely Content
IOSH Working Safely aims to:
provide learners with an understanding of how their actions in the workplace contribute to safety and health
ensure that learners clearly understand their safety and health responsibilities
The course has 4 units of study:
Introducing working safely
Defining hazard and risk
Identifying common hazards
Improving safety performance
Assessment
IOSH Working Safely is assessed by a short multiple-choice exam and hazard spotting exercise at the end of the course.  If you are studying Online your assessment is online.
IOSH Working Safely Certificate ONLINE
Available 24/7 Worldwide
Around 8 hours of study (can be completed in 1-2 months)
Ideal for those whose lifestyle needs a really flexible high-quality learning method
Online Learning with NCB
Flexible, self-paced study
Exams completed at your home or workplace
Book Now
Contact us for more information
National Certification Bureau HSE Training & Consultancy
Office number 10,2nd floor, Grand hyper building fahaheel, Kuwait
Mobile: +965 67097786