Popular Course​
Limitless learning, more possibilities
Why Choose Us?
A choice that makes the difference.
Completed my NEBOSH certification this month! I would highly recommend this centre. Staffs are really talented & well experienced in this sector.
Above all, I'd like to express my gratitude to Mr. Syed Zia for his unwavering support that contributed to my success in passing the NEBOSH IGC on my initial attempt. For those aspiring to embark on a career in Health, Safety, and Environment (HSE), I wholeheartedly endorse NCB. My interaction with them was exceptional, and the guidance provided by Dr. Akbar, a highly knowledgeable expert in the field, expanded my understanding of the subject matter.
Waleed Tubaileh
2023-10-14
NCB is a very dedicated and highly sophisticated training center. They have helped me tremendously on my journey to obtain my NEBOSH IGC Certification. The course provided was detailed and the practice questions helped touch on the foundation for Health and Safety. I highly recommend them if you are interested in obtaining your NEBOSH IGC Certification.
I want to express my deep gratitude to NCB for its invaluable support. In my opinion, NCB stands as the premier institute for NEBOSH training. The teaching faculty at NCB is remarkably well-qualified, experienced, and exceptionally supportive. I greatly appreciate the dedicated efforts of Akbar Sir, who goes above and beyond to help students comprehend and excel in their studies. His wealth of experience and knowledge played a pivotal role in clarifying the strategies for tackling the examinations. NCB not only delivers top-notch training but also offers flexibility in payment options for students. I am thoroughly pleased with the training experience I received at NCB. I wholeheartedly recommend NCB to all my friends; it is undoubtedly the path to success. Danish Noman Ahmad
Vijay Gnanasekaran
2023-09-21
I would like to proudly recommend NCB to everyone those who are interested to become a HSE professional. I have successfully completed NEBOSH IGC through NCB. It was very nice experience for me. Training materials and classes provided by NCB was excellent. Thanks a lot to NCB for delivering a excellent session. Special thanks to Mr. Syed Zia (javed) for his tremendous supports and guidance throughout the course.
Firstly I would like to Thanks Syed Zia Sir,Managing Director of NCB for your outstanding support through out the course . I recently completed the NEBOSH IGC course at NCB Institute, and I am extremely satisfied with my experience. The institute's commitment to providing top-notch occupational health and safety education is evident throughout the course. The instructors were highly knowledgeable and experienced in the field, making complex topics easy to understand. They were patient and willing to answer all our questions, ensuring we grasped the material thoroughly. The course materials provided were comprehensive and up-to-date, making it easier to study and prepare for the exams. The institute also offered excellent support, with regular mock exams and feedback sessions to gauge our progress. I appreciate the flexibility in scheduling, allowing working professionals like me to balance their studies and career. In conclusion, NCB Institute's NEBOSH IGC course exceeded my expectations, and I highly recommend it to anyone seeking a career in occupational health and safety. The knowledge and skills I gained will undoubtedly benefit me in my professional journey
Alhamdulilah i have successfully completed NEBOSH IGC through NCB. It was very nice experience for me. I would highly recommend NCB in Fahaheel Kuwait, those students who are willing to take the NEBOSH. NCB is the best Institute which keeps providing different types of Courses by providing study material for easily pass the examination. Online learning HSE courses under the guidance of Dr. Akbar Ziauddin is highly appreciated & respected, Dr. Akbar sir is highly qualified in his field of work delivering qualitative Training with appropriate standard of detailed education to the students regarding technical words, with good explanation, and motivated to write the exam and fullfill our dreams
Good training center It helped me to get prepared for nebosh exam and pass the exam
They are very supportive. Training sessions are good. All communications are apt. and transparent. Very good guidance for exam preparations.
Amanda
CEO
I am responsible for leading a team of highly qualified professionals in providing high-quality health and safety training and consulting to our clients. My role...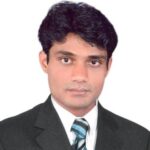 Syed Zia
Managing Director
In my role as the Managing Director at NCB HSE Training & Consultancy, I bear the primary responsibility for overseeing and managing the organisation's health...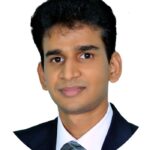 Dr. Akbar Ziauddin,
HSE Consultant, Trainer,
Grad IOSH, FIIRSM RSP, LSP, CEng OSHAD Grade 'A' Practitioner | Accomplished HSE Consultant, Trainer, Course Writer & Certified E-Learning Developer | Distinguished Course Director...
Nebosh IGC
NEBOSH International General Certificate (/IGC) Course
Resit

Fees

#90 Kd Per Unit
NEBOSH IOG
NEBOSH International Technical Certificate in Oil and Gas Operational Safety
IOSH MS
IOSH Managing Safely course
Highfield Level 3
Highfield Level 3 Award in Delivering Training (Train The Trainer Course )